Automatic gates can be sliding gates or swing gates. Automated Garages and doors.
Automatic gates Motors can be centurion D5 sliding gate motor for sliding gates or vantage 400 / vantage 500 swing gate motor for swing gates. Centurion Systems has an extensive array of motors for any kind of gate. The most commonly installed systems are the D5 for gates with less than 500kg push force and Vantage 400 for domestic swing gates.  Centurion D10 sliding gate motor is suitable for sliding gates with more than 500kg but less than 1000kg push force.
After you have purchased a sliding gate motor, the most common accessories that come with it include:- 4m rail racks, remote buttons, and Battery 12v 7ah. All equipment is solar compatible.
As for the Vantage Swing gate motor, the accessories that come with it are:- Two arms, a set of keys, remote buttons, and a battery.
All equipment can be connected to a solar panel, but you will need an expert to do the connection and advice.
There are various ways in which automatic gates can be operated: via remote buttons, an intercom system. This intercom system can be audio-based only or can also include video and audio. When integrated with GSPEAK Ultra, the system can be connected with a mobile app, installed on phone. The app can be used to issue commands for opening or closing. checking gate status, and programming of the gate motor.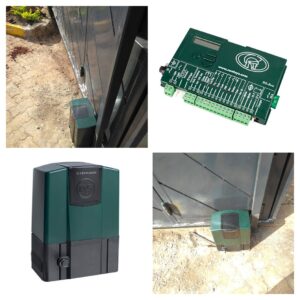 Centurion D5 Sliding Gate Motor is a 500kg operator for domestic and light-industrial applications. The potent force with intelligent speed controls makes it ideal for private houses and residential areas.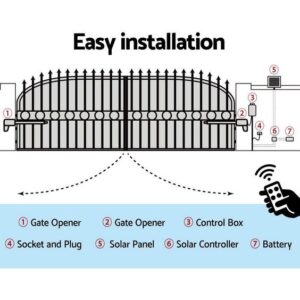 Swing Gate Installation Demo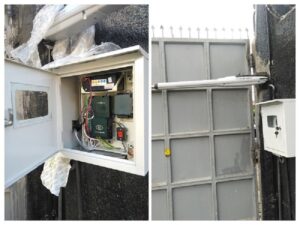 Installed Swing gate motor with two arms, the controller, and enclosure. Swng Gates, Vantage 400 and Vantage 500, is a robust swing gate motor with tough aluminum for the ultimate reliability and durability.
The swing operator supports inward and outward opening gates without needing mechanical end stops.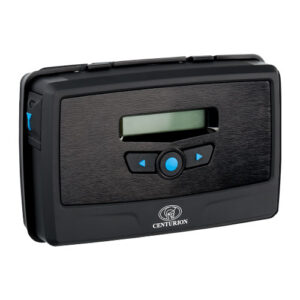 With the G-SPEAK ULTRA, you are able to monitor and control up to four channels, independently configurable as either inputs or outputs. Receive SMS, Missed Call, or email notifications on your mobile of events such as:
Gate left open
Infrared Safety Beams obstructed
Alarm activated
Mains power failed
Control up to four different devices via a Missed Call (free), Please Call Me (free) your phone's keypad or SMS, for example:
Open your gate from anywhere in the world
Switch a pool pump on or off
Control a geyser or generator
Activate irrigation systems
Switch on lights
Arm an alarm
Outputs can be configured as either pulsed or latching, with user-specified pulse times for even more flexibility.